Credit...
Clayton Cotterell
NYTimes

I Pledged $1 Million to Plant New Trees. I Wish I Could Invest the Money in Saving Old Ones. (June 14, 2023)

Click here or here

---

Normally, we would give a grace period to a freshly sworn-in politician. But the actions and words of Rep. Cliff Bentz warrant not patience, but condemnation. (Jan.12, 2021)
---
---
THE WALL STREET JOURNAL
Doctors, Lawyers Join Hunt For Valuable Asbestos Cases
May 6, 2013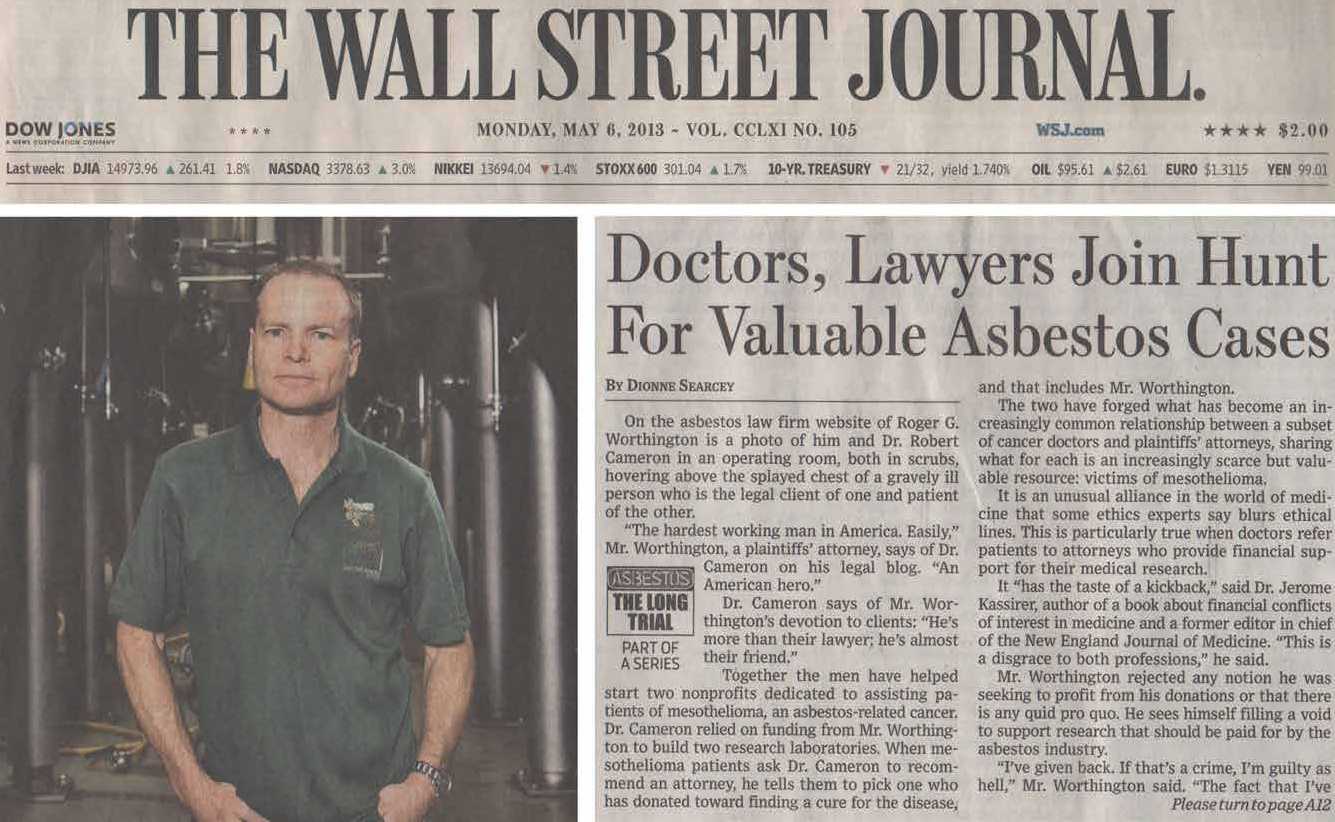 Click on the image for a larger version
---
Worthy Brewing Got it Right
The Source Weekly
January 30, 2013
We went to the MASSIVE Worthy Brewing campus last night to see what all the flap was about. They're not officially open to the public until Monday, Feb. 4, but we put our journalist credentials to good use and went for an early beer and pizza. We got both, as well as a tour from Mr. Worthy himself.

Roger Worthington, owner, bike racer and practicing attorney, met us near the door. He's intense! Which is probably how he managed to do a bang-up job on his first restaurant/brewery venture. Worthington knows what he wants and he knows how to go about getting it done. The evidence was everywhere. Read on...
---
---
From Courtroom Battles to Harvesting Hops
Bloomberg Businessweek, - June 17, 2010
In the courtroom, Roger Worthington was someone you wanted in your corner. A self-confessed alpha male, his intensity was put to good use representing victims of asbestos-related cancer. "I lived that life full-in and full-on for more then 20 years," says Worthington, who won more than $1 billion for his clients. Asbesos-related cancer "is an insidious disease and highly preventable. It was a calling for me." More...
---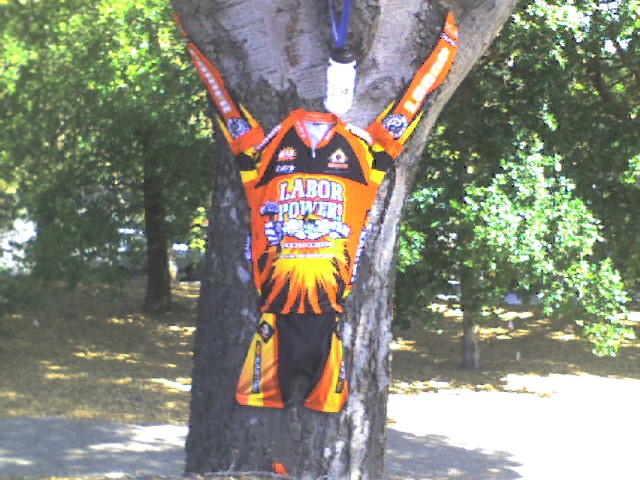 Chris Hipp: Laborite, Friend, Innovator and Maverick, 1961--2009
---
Best GotDamn Bow Hunter, Sandblaster, and Beaver EVER: Punch Worthington, Ph.D
(click here for more pictures)

Hank the Hallucination Scrap Book (click here)